Day Tripper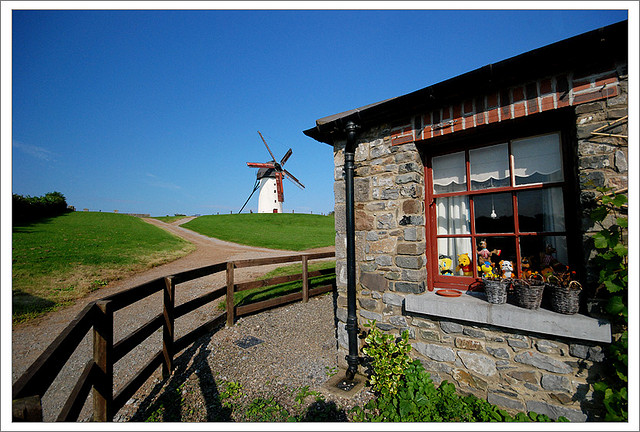 With its close proximity to Dublin, Skerries is an ideal destination for a family day trip. With historic sites and interactive attractions set amidst a stunning landscape, Skerries is a diverse and relaxed community for families. One of the town's signature attractions is the Skerries Mills. Steps from the town centre, the park is home to two restored 16th and 18th century windmills and a stone watermill. In the watermill, children can try grinding corn, wheat, barley and other crops. The grounds are a sprawling natural playground with wetlands and cornfields.
After exploring the mills and wandering around the historic centre of town, the land and sea surrounding Skerries are attractions in themselves. The landscape nurtures a range of recreation opportunities for families, including walks and bike rides through countryside trails. If you visit during the Soundwaves Festival in June or when The Rás concludes its epic tour of Ireland in Skerries in May, you can participate in fun family bike rides from the Skerries Mills to Ardgillan Castle. While more like an ornate country-home than a castle, Ardgillan Castle has miles of trails through parkland and woodland. Scenic ocean views, colourful flower gardens and a walled Victorian vegetable garden make the grounds a beautiful and peaceful spot for a picnic.
Along the seafront, the beaches of Skerries are a fun, safe environment for children and their families. Along the northern shore you can venture out to the rocks at the White Cottages for crab fishing, a safe activity for children to enjoy some of the region's fishing heritage. You can look for seals and approaching boats on the Skerries Harbour from a pier on the small peninsula dividing the town's northern and southern beaches. Here you will also find the local favourite Storm in a Tea Cup, a small ice cream shop at the entrance to the pier. The shallow and relatively calm waters of the town's long, sandy southern beach make for idyllic conditions during the summer. While building sandcastles or swimming in the Irish Sea, you can watch kitesurfers, sailboats, and kayakers exploring the waters off Skerries.
Just offshore are the Skerries Islands, a trio of islands congested with seabirds. On Red Island you can admire seabirds and look for St. Patrick's footprint, which according to legend he left behind when he visited Skerries. A small playground on a sandy beach is also located on Red Island. You will need a kayak or boat to reach the Skerries Islands or you can take a tour of the islands around Skerries with Skerries Sea Tours (www.skerriesseatours.ie). Skerries Sea Tours operates thrilling guided tours to Rockabill Lighthouse (1 Hour and 15 minutes travel time, €35 per person) and Lambay Island (2 Hours, €50 per person).
For a meal or a snack before returning home, you can find delicious, family-friendly spots to eat in town. While you won't find fast food chains operating in Skerries, you will discover a wealth of restaurants to enjoy a family meal. With its history as a fishing port, the town's restaurants continue to serve a range of fresh local fish. If you aren't looking for the catch-of-the-day, try the warm atmosphere at Pasta Pizza on Strand Street. The Ristorante Isabella is a cosy Italian restaurant with stunning views of the sea and friendly staff, while Brascos Restaurants near the pier has excellent seafood dishes and a dedicated children's menu. Before leaving, make sure you visit the Sweet Emporium on Strand Street. The old-style traditional sweet shop houses hundreds of varieties of sweets from around the world.
Getting to Skerries for a day trip is quick and affordable from Dublin. Approximately a 40-minute drive from Dublin, signposts for Skerries on the M1 motorway makes travelling north from the Irish capital convenient and easy. From the M1, the town is accessible on the R127.  Suburban trains along the Drogheda line departing from Connolly, Tara and Pearse stations in Dublin stop at Skerries. The Number 33 bus from Dublin City Centre also travels to Skerries, stopping at Holmpatrick Church in the town centre. Once in Skerries, most attractions are easily visited on foot, including the harbour, beaches and Skerries Mills.
Skerries Sea View by Paul Michael Duffy:

Head's Up by John Lawlor: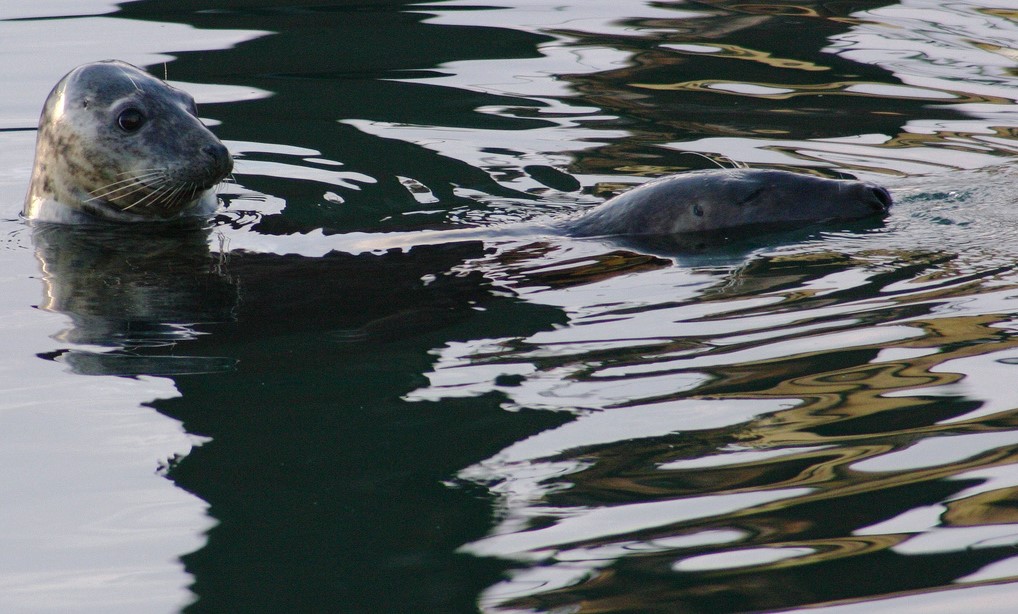 Time for Ice Creams by Paul Analog: