About the town of Skerries, Co.Dublin, Ireland.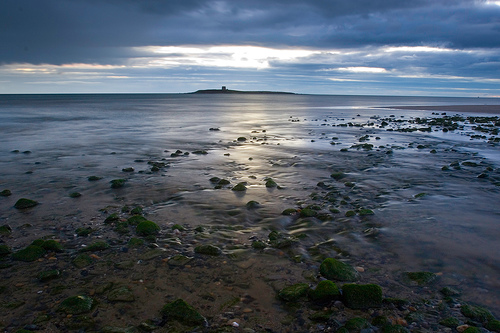 Photo by Conor Heffernan.
Skerries is a sea-side town lying on the east coast of Ireland.The name Skerries was derived from the Norse word meaning group of rocky islands. Skerriesis a thriving fishing town with a lot to offer to the tourist. It is situated 18 miles from Dublin City Centre . The airport and ferry ports are quickly and easily accessible.Dublin Bus operates a public transport system for Skerries to the centre of Dublin . Skerries has also a rail service which will now runs 7 days a week . These two transport systems allow access to onward travel in Ireland. The population of Skerries is growing daily mainly to the fact that it is now one of the most desirable locations to live in the greater Dublin area. Many new housing developments have sprung up to cater for the demand.
Skerries is a regular entrant in the Tidy Towns competition and each year receives a very favourable placing . This is due to the consistent and hard working committee. Skerries was a Gold Medal winner in the European Entente Florale. The restoration of the old water mill and the on-going restoration of the two wind mills in close proximity to the water-mill have also earned Skerries an award in the National Heritage Award scheme .The water-mill is now open to the public since early June 99. Skerries has many amenities which are enjoyed by both resident and visitor alike. Its long sandy beaches , (patrolled by life-guards in the summer months) secluded harbour awash with pubs and restaurants , three islands off shore